On each of your foot knuckles.
I don't judge them harshly, but I know not to hit them up if I'm just trying to listen to music and they're into country and/or metal (and all that hardcore shit) because I will not stand for that garbage being played under my roof (unless it's Johnny Cash).
Just messing with you bro. Try Ambien, or Lunesta. I know 7-11 sells some sleep aids that you can just go in an buy, I can't recall the name though.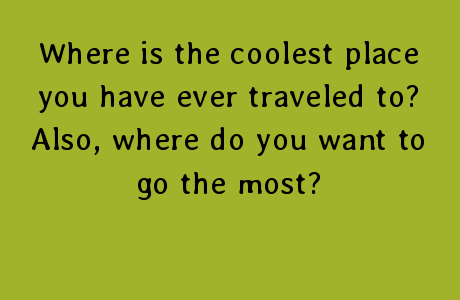 Mexico. I lived. But definitely Australia is where I want to be.
Germany. Not a profession. Not a place. It is now a major bank in Holland.
Easiest thing to do is to just hold your breath. Stops it immediately.
I can't recall. Probably today though when I wanted to cry when I told myself I could not buy a bordeaux bar at See's candy since I've had one like every day this week and wanted to wallow in self pity.
a year without a santa clause and it was the shit!!!
When people don't FUCKING SPELL WORDS OUT. Charlatan, don't you dare.